All parts of you are welcome, exactly as you are, not as you "should" be.
Do parts of you feel anxious, depressed, or overwhelmed? Do you repeatedly find yourself doing things you don't want like overspending, binge-eating, or acting out in other unwanted ways?  
Did you know that understanding and moving toward these very parts of you is actually the key to lasting spiritual and emotional change?
In this workshop, Jenna will help you discover why all parts of you truly are welcome, and how by recognizing the positive intent underlying all of your feelings and behaviors, you can unlock the powerful and counterintuitive solution to helping them heal. 
Jenna's simple approach to lasting emotional and spiritual transformation.

Understand why we all have parts at war and why our typical responses make our suffering worse

Discover the beauty and power of the God-image at your core and why it is key to helping you heal

Develop a compassionate relationship with the parts of you that hold painful feelings such as worthlessness, shame, anxiety, depression, and overwhelm

Recognize why difficult behaviors such as people-pleasing, perfectionism, control, and spiritualizing as well as self-harm, addictions, dissociation, and eating disorders make sense and have a solution

Learn how the parts of you that try to help you prevent or eliminate pain have gotten stuck in unhelpful roles, and how to help them transform

Discover the source of authentic spirituality, and why we so easily get stuck in religious behaviors that feel disconnected from genuine faith

Unpack the compelling theology that underpins the integration of the IFS model with Christianity
Implement practical tools such as the U-Turn and Speaking For not From that will change your relationships and how you handle conflict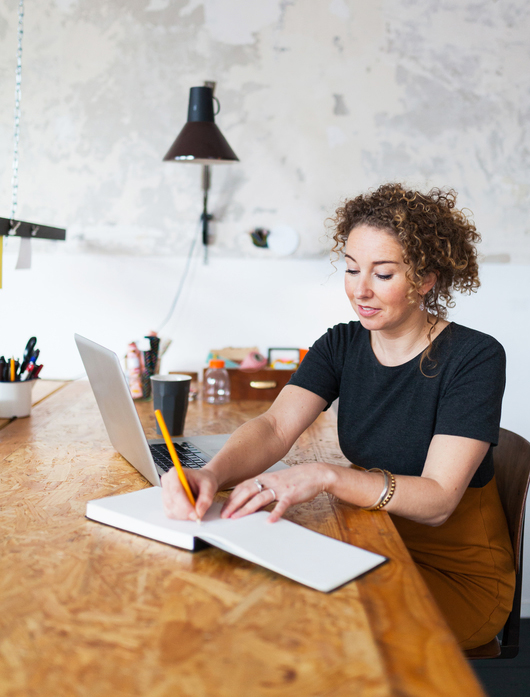 14-Day Money Back Guarantee – Your payment comes with a 14 day money back guarantee
Weekly Email – Each week, we will email you with that week's content. Feel free to review previous weeks, at your convenience.
Six Month Access – Enjoy unlimited access to this content for a full six months!
Looking to register a group?
14-Day Money Back Guarantee-Your payment comes with a 14 day money back guarantee
Weekly Email-Each week, we will email you with that week's content. Feel free to review previous weeks, at your convenience.
Six Month Access-Unlike other online courses, this workshop is designed to provide you with an experience, rather than lifetime access to content.
The Altogether You workshop is ideally suited for individuals and groups (book clubs, bible studies) who would like to have Jenna as an on-demand teacher/therapist as they explore the principles of Internal Family Systems (IFS). The weekly video content is designed to follow the chapters of the Altogether You book, and is an ideal way to open group chapter discussions.
The workshop is helpful for people who:
Feel stuck in their faith journey, distant from God, or wounded by the church

Want to stop doing things they don't want to do or feeling things they don't want to feel

Would like to understand how IFS integrates theologically with Christianity

Desire spiritual and emotional growth and wellness

Want to transform their relationships to be vibrant, connected and loving
What is the workshop like?
One video session is emailed to participants weekly
There are six total weeks of guided video lessons, each covering a specific topic
Bonus guided meditation videos come with the lessons, where participants can actually experience working with one of their parts
Video content can stand alone, or can be used as a guide to Jenna's #1 best selling book.  If you would like to have the book to dive deeper into the material, it can be found here → CLICK HERE
Once you've joined the workshop, you can start when you like and participate in any part of the workshop that has been posted.  The workshop is designed to fit into your schedule, so feel free to review the content when it works for you, as many times as you'd like!
Do you offer a group rate?